Berlin, 4 November 2013
The European Film Academy proudly announces the three nominations in the category EUROPEAN DOCUMENTARY 2013.
A committee consisting of EFA Board Member Antonio Saura, producer (Spain), EFA Member Despina Mouzaki, producer (Greece), as well as documentary experts Claas Danielsen (Germany), Ally Derks (Netherlands) and Jacques Laurent (Belgium) decided on the following nominations
THE ACT OF KILLING
Denmark/Norway/UK, 159 min
DIRECTED BY: Joshua Oppenheimer
PRODUCED BY: Signe Byrge Sørensen
Anwar Congo and his friends are mass murderers dancing their way through musical numbers, twisting arms in film noir gangster scenes, and galloping across prairies as yodelling cowboys.
THE ACT OF KILLING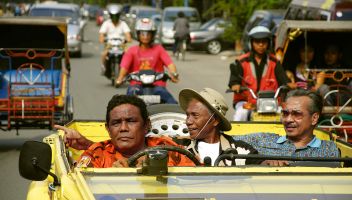 THE ACT OF KILLING
L'ESCALE (Stop-Over)
Switzerland/France, 100 min
WRITTEN & DIRECTED BY: Kaveh Bakhtiari
PRODUCED BY: Elisa Garbar, Heinz Dill, Olivier Charvet & Sophie Germain
In Athens, Amir, an Iranian immigrant, has a modest flat which has become a place of transit for migrants who, like him, have chosen to leave their country.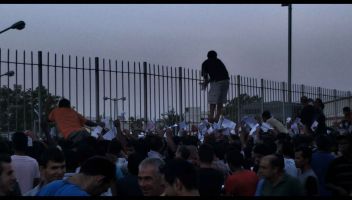 L'ESCALE (Stop-Over)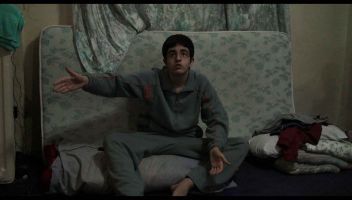 L'ESCALE (Stop-Over)
L'IMAGE MANQUANTE (THE MISSING PICTURE)
France/Cambodia, 90 min
WRITTEN & DIRECTED BY: Rithy Panh
PRODUCED BY: Catherine Dussart
For many years, I have been looking for the missing picture: a photograph taken between 1975 and 1979 by the Khmer Rouge when they ruled over Cambodia...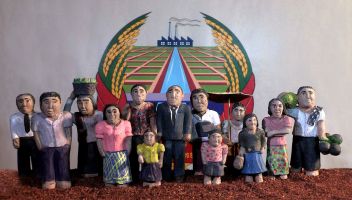 L'IMAGE MANQUANTE (The Missing Picture)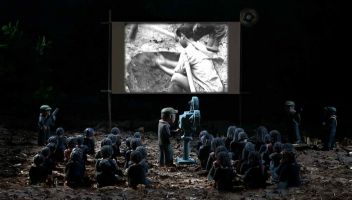 L'IMAGE MANQUANTE (The Missing Picture)
The nominated films will now be submitted to the 2,900 EFA Members to elect the winner. The European Documentary 2013 will then be presented at the 26th European Film Awards Ceremony in Berlin on Saturday, 7 December – streamed live on www.europeanfilmawards.eu