Interview with EFA Animation nominees Tono Errando, Javier Mariscal & Fernando Trueba on their film CHICO & RITA







What is your film CHICO & RITA about and what was the initial motivation / idea?
We wanted to make a film like a bolero. A classic love story between two cuban musicians in the late 40's, made in animation with Mariscal designs and his fantastic recreation of Havana and New York of that time. A great period of time when all the latin rhythms became universal.
How would you describe the animation style (or styles) used in your film?
The characters are real people, so we had to find a style where the audience could empathize with them. We asked the animators not to use strech and sqash, and find a new quality of movement, a mid way between reality and animation.
How would you describe your work relationship? Who is responsible for what and how do you complement each other?
It was a very fluent collaboration, because the function and work of everyone was very clear from the beginning. Mariscal was going to make all the artistic side, the drawings, the creation of the characters and the sets, Fernando had to write and do the shots and the mise-en-scène, the camera movements, the dialogue and the music. And Tono had to ensure the practical realisation of all this, because logically someone has to be in charge. It was a trinity that works very well. We are very happy how it worked out.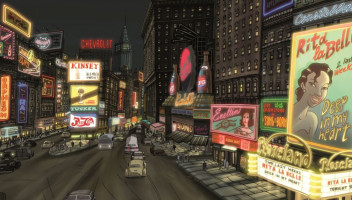 CHICO & RITA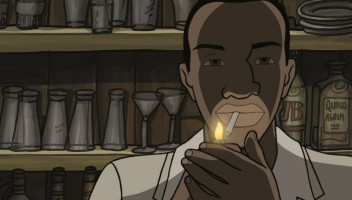 CHICO & RITA