Interview with EFA Discovery nominee Hans Van Nuffel on his film OXYGEN



Can you tell us in a few words what your film OXYGEN is about and what makes it unique?
Hans Van Nuffel
: The main characters in
OXYGEN
are both struggling with their mortality. They both suffer from Cystic Fibrosis, and have been pushed around a lot, often already at a young age. One of them prefers a life in denial, rather than facing his demons head-on. The other lives on "hubris", constantly pushing his limits far beyond his capabilities. They are both fighters in their own way, their fates forever intertwined. What interested me most was the precious balance between hope and despair, the fear of what is to come infused with the manic energy of a shortened lifespan.
How difficult was it to get your film financed and produced?
Overall the process was quite quick. I was lucky to have written the script at a time when some of the other movies that got support from the Flemish Fund were put on hold or cancelled altogether. Because of that, there was an opening. All in all it took us about a year to fully pre-produce and finance the film, which is quite amazing for a debut. A lot of credit for that goes to my producers, who have an excellent track record and a large network of potential sponsors and co-producers (in different countries).
After this first feature film experience: What do you most love / most hate about filmmaking?
That's a tough one. In a way, every part of the process is necessary and thus equally important. To pick out one would do the others injustice. Okay, if I had to choose I would say that rehearsing the scenes with the actors is a highlight because you get to experience your scenes played out for the very first time, with still ample time to change things later on.
The sound postproduction is always a blast, because all the major choices have been made and everything you add at that point just further improves the whole. There are also very few limitations when it comes to sound. You can go all out, or approach it very subtle, without it becoming too demanding of the overall budget.
My least favorite part would have to be promotion. It often feels mechanical, these long days of reproducing the same answers to nearly identical questions. Then again, the really good journalists often infuse an interview with so much energy and wit it becomes a joy to sit through.
How did you hear about the nomination for the Discovery Award and what was your initial reaction?
I was in a car driving back from Paris and thought to myself: Yeay! We bought a little bottle of bubbles at the next gas station. I felt slightly intoxicated while driving on, even though I only had one glass. Must've been the excitement kicking in.
How important is the Discovery Award for you as a young filmmaker and what do you expect from the nomination?
I don't know. It's always hard to anticipate the effect this might have. I secretly hope the attending producers will collectively fall on their knees, ready to embrace whatever idea I throw their way. Then again, filmmaking is not about awards, nor should it be. In the end it's all about telling interesting stories.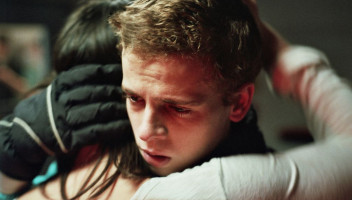 OXYGEN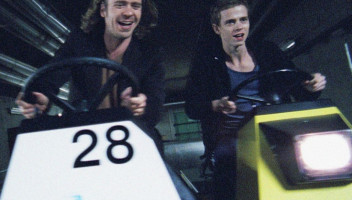 OXYGEN